These are 5 of the best WhatsApp sticker packs to prevent cyber harassment
If you've had the unfortunate experience of coming face to pixel with a cyber bully, then these 5 best WhatsApp sticker packs are for you. 
What is a Shushmoji® you may ask? Good question. A Shushmoji® is a chat sticker that you can select after installing the Shushmoji app for WhatsApp on Android onto your phone or tablet. The name is a combination of "Shhh" and "emoji", and it's literally designed to silence those pesky cyber bullies with a quirky emoji without lowering yourself to their "standards".
Here are a few chat examples. Download the app for free and choose from 30 free stickers available for you to use as creatively as you like. Have fun silencing those cyber harassers or just using them with your friends.
Coded for Create With Cape Town by Younglings Africa interns and completed by Michael Pretorius at Younglings Development Studio (YDS). The app is available on Android. An iOS version is being tested. Its launch is imminent. Do follow us to learn when it'll be live on Apple's App Store.
There are 5 sticker packs and each of them was created by some of the most talented creatives in Cape Town. Find out more about them below.
Stop, silly troll!
Designed and illustrated by Janine Venter , a creative designer specialising in illustration. These stickers poke fun at all-too-common types of cyber-harassment.
---
Stop, sinner!
Also designed and illustrated by Janine. The 'Stop, sinner!' sticker's intention is to flag many naughty (and not nice!) behaviours on WhatsApp chats.
---
Stop, academic bully!
Designed and illustrated by Marlon Albertyn , a talented South African artist. These smart academic stickers spotlight the different kinds of academic bullies one can meet in the Ivory Tower.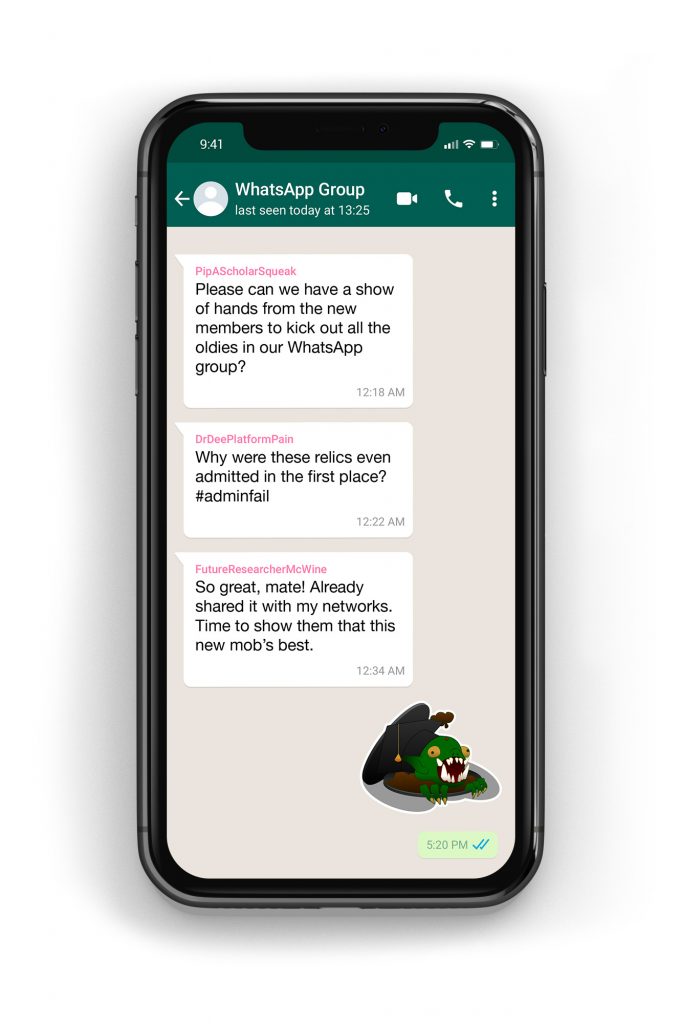 ---
Stop, silly ass!
Designed and illustrated by Dominique Whelan, who loves drawing donkeys and worked on the set for "a(ss) laugh". These stickers flag a**holes with silly ass emoji stickers speaking to their asinine behaviours.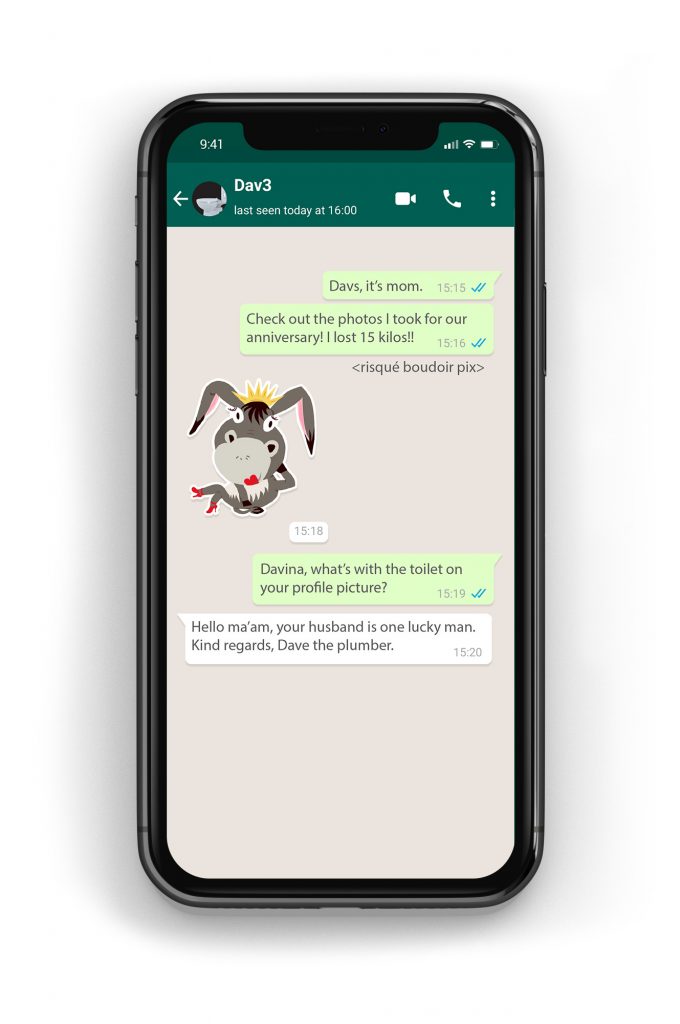 ---
Stop, torturer!
Designed and illustrated by Studio Dolby , a Cape Town based design studio that specialises in brand identity and visual language work. These stickers spotlight those torturous "conversationalists" that lack good manners and phone etiquette.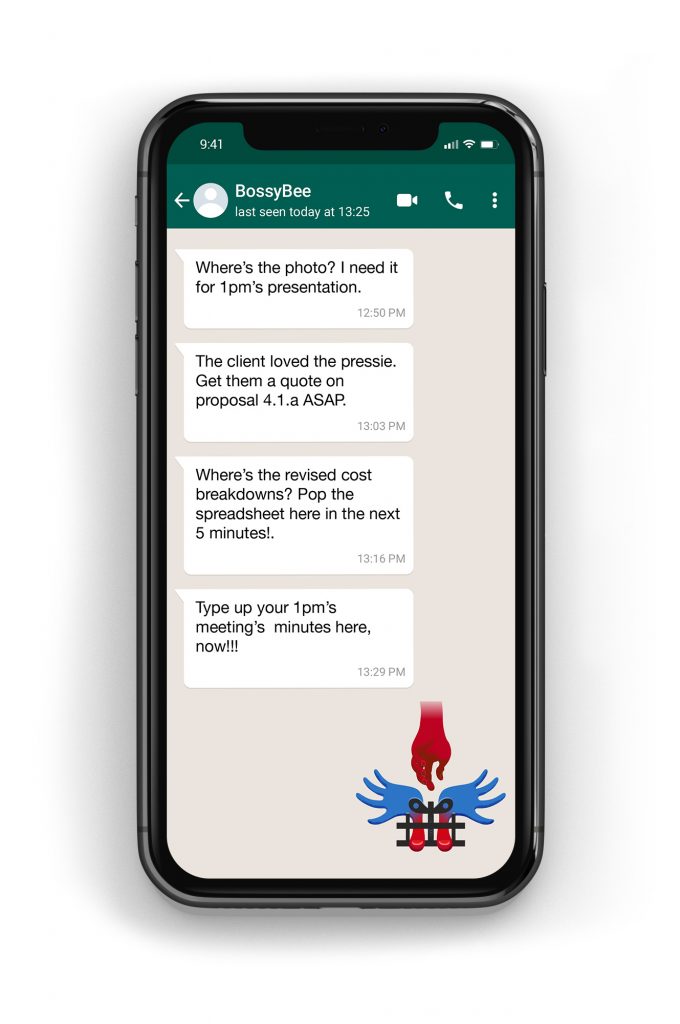 ---
The SillyTroll, Academic bully, Silly Ass, Sinner and Torturer stickers are also sold as vector sets in our online store, if you'd like to use them for more than WhatApp canon fodder.
More Shushmoji sets are being planned for the future. Follow us on our social media accounts so you can be the first know when they drop.