Stop, silly troll! emoji stickers
Stop, silly troll! emoji stickers
Stop silly troll emoji stickers were designed as end-of-conversation points for common types of cyber-harassment.
You can access these via the Shushmoji® app to quickly call out your behaviour from a:
flamer
deceiver
hypersurveiler
stalker
anonymous bot
sock puppet
broken record
sealioning performer
porchdog
sophist
keyboard warrior
STD troll
twister
ossified mind
a**hole
threatening stalker in plain sight
silly clown
troll in training
spin merchant
house troll
Kindly click on the yellow button below to see examples of Stop, silly troll! emoji stickers in use.
WhatsApp stickers
Choose from our range of stickers we've created for WhatsApp on Android. Here are a few examples from the silly troll emoji stickers set.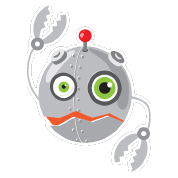 You like these stickers, check out our stop silly troll vectors here.