Oh beehive, honey!
Honey label kit
Homemade honey tastes like the bees knees, now add a professionally designed label to make it look good with this honey label kit. Find out more here.
6 label options
You will receive 6 unique label designs to choose from, depending on your personal taste.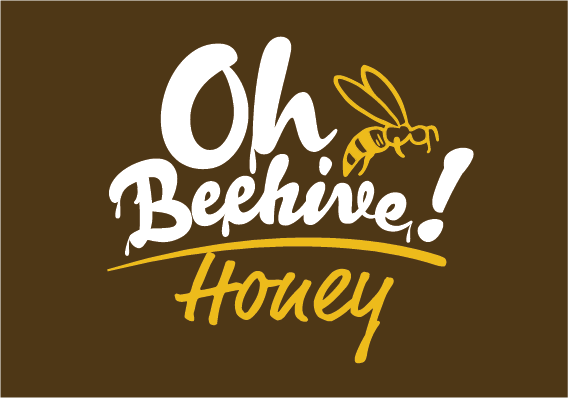 ---
Interested in purchasing this product?
Easy to print and cut out
When you purchase this product, you will receive a set of PDF and Adobe Illustrator files with each design arranged on separate pages, to allow them to be easily printed and cut out.
Print Guidlines:
You can send the artwork to a professional printer, and have them transfer the artwork onto stickers that you can apply to your honey jars. Ask them to use the trim lines to create a dieline. This will allow you to peel them off the page easily before applying them to your jars.
Or
Print the labels onto adhesive printer paper with your home colour printer, cut them out along the trim lines, and apply them to your jars.
Or
Print the labels with your home colour printer onto paper, cut them out along the dotted lines, and apply them to your jars using a spray adhesive (purchased at most good stationery stores)
Similar products
Beekeeper safety sign
Ouch! Bee stings can hurt, but they are even worse if you're allergic. Give fair warning to people that you have these soldiers guarding your premises, or being shipped of on their next mission, with this handy signage kit.
Recent blog post:
The best WhatsApp sticker packs to combat cyber bullies

These are 5 of the best WhatsApp sticker packs to prevent cyber harassment If you've had the unfortunate experience of coming face to pixel with a cyber bully, then these 5 best WhatsApp sticker packs are for you.  What is a Shushmoji® you may ask? Good question. A Shushmoji® is a chat sticker that you …

Read more

5 Tips To Become More Creative

Are you suffering from creative block? Even seasoned creative professionals have moments when they get stuck. Here are 5 tips to become more creative.